Do you interview to hire a software developer? Maybe you're being interviewed. In any case, this is my favorite question to determine how skilled you are.
What is the ultimate interview question? What question reveals whether or not a person is the one you're looking for? Clearly, it depends on what you want. But even if you have a job advertisement outlining very specific technical skills, I argue in my previous post that, what you first and foremost need is someone that has a good sense on software structure. In object-orientation, structuring a program is really about understanding and applying object-oriented design principles. Now that we know what skills we're looking for, it is easier to formulate a question.
I like evidence based interviews where we discuss what the potential hire did in the past. Thus, my favorite question is "Can you give me an example of good object-oriented code from your working career?"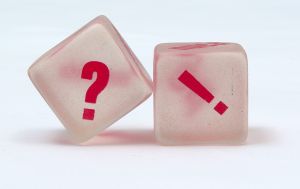 Sometimes I even add "it doesn't have to be code that you wrote". You would certainly expect a professional programmer to be able to recall at least one good example from his working career. The point is not really to test whether or not he can remember code he wrote or read. Rather, it is to make sure he has an opinion. But most importantly, to have something to discuss. Anyone can do namedropping, so we need a concrete piece of code or a drawing to talk about. The upside with something that I didn't choose is that the problem and solution domain (its terminology, background etc.) is known to my potential hire. That makes the interview situation less stressful. And I get to see if he is good at communicating ideas.
Surprisingly, this seems to be a tough question and I sometimes have to settle without an answer. Maybe it's the pressure of the interview situation (hey, maybe it's me!) but it reflects badly on the interview subject. If he can't recall or don't have an opinion on what is good code, how could I expect him to write any? So I have to move on. "How about bad examples of object-oriented programming?" This is a little bit easier. Everybody has opinions on other people's code, and we can pick up from there: "Why is it bad? How can it be improved? What is the difference between bad and good?". With luck, we get some examples to discuss.
I recently looked for decent examples as a basis for discussions around object-oriented programming. I came across this blog post by Reginald Braithwaite discussing the game of Monopoly. The main ideas are that Monopoly is well-known, but still complex enough to require the interview subject to discuss requirements. It also have some non-local properties, e.g. you can only build a house if you own all streets in that neighborhood. I like it. If the above fails, it will open up the discussion on object-oriented design principles in a nice way.
I think I will take a summer break from the writing now. A few weeks at least. See you!