When you read unit test code, have you ever wondered why some tests tell a story (easy to read) while others just feel mechanical (more computer readable than human).
While I have no definitive answers on the human/non-human readable unit tests subject, I have an insight that came to me and a colleague some time ago: Some tests are written as a specification, and some tests are written to fixate. Let me explain what I mean.
When you write a test as a specification, the test code is normally written upfront or together with the code. The purpose of the test code is to document the behavior of the code. Thus, the developer makes an effort to make the test code human-readable. The tests are often used as an acceptance criteria, to verify a piece of functionality was implemented correctly. The fact that you get an executable specification is a great bonus, since the test code would be valuable just as an example.
Other tests are written to fixate the existing behavior of the code. Typical examples are tests written long after the production code in order to cover legacy code with tests. Legacy code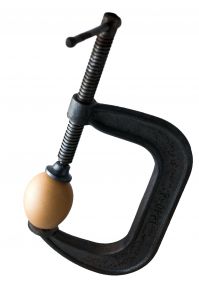 can be hard to test, so the test code is difficult to write in human-readable way and tends to be more "mechanical" in nature. The focus of these tests is execution, since the purpose is to make sure refactoring does not break existing behavior.
Naturally, we want our test code to lie in the specification category. But if we have a piece of code that is really hard to test, we can't just start refactoring blindly. So we write the best tests we can, and refactor the code and tests in parallel. After some work, the production code is in better shape and we have moved our test code into the specification category.
When you write test and production code from scratch, you have every opportunity to write good tests. Make sure you make your code human-readable. The computer will do just fine. :)