Looking for good books? Here are two on software development and one on… randomness.
"The Clean Coder: A Code of Conduct for Professional Programmers" by Robert Martin addresses what it takes to be successful in the long term as a software professional. First and foremost, a software professional takes responsibility for himself, his peers and his product. For example, he speaks the truth. He voices his opinion if a deadline will not be met. Martin has a series of conversations between different roles (such as programmer, project leader) which are pretty entertaining. There are lots of topics in this book that are important if you want to be long-lived and respected as a software professional. If you don't have time to read the whole book, at least read the first chapter, which is gold.
"Sustainable Software Development: An Agile Perspective" by Kevin Tate addresses what it takes to be successful in the long term when developing a software product. It is not unusual to see software products released after a year and then maintained for ten more years. This sets some specific requirements on the software, the development environment and the mindset of the developers. For example, the software must be able to accommodate change at reasonable cost and without breaking. In order to be able to deliver fixes and new features, the product must always be in good shape. Preferably good enough to be delivered every day, if so desired. This means the development process and the mindset of the developers must be heavily focused on quality. We must shift from defect detection (finding bugs) to defect prevention (avoiding bugs). Root cause analysis is key. Read the book, the message is great.
"Fooled by Randomness: The Hidden Role of Chance in Life and in the Markets" by Nassim Nicholas Taleb is a very interesting book! It is about randomness and how it affects our life. For example, how much of the success in your own career is due to chance? According to the author, if you're a stock broker,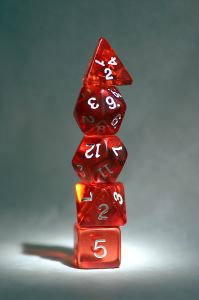 it's probably close to 100% (Taleb does not go easy on his fellow finance colleagues! :). If you're a software developer, my gut feeling is that luck is much less significant. Re-live your life a million times, and your average life salary would probably still be around your current. Not so for the stock broker.
Taleb also describes an interesting scam. Send one million emails saying "the stock market will rise next week". Send another million emails saying "the stock market will fall next week". Next week, if the stock market rises, keep only the first million email addresses. To half of them, send an email saying "stocks will rise next week", and to the second half "stocks will fall". Every week, keep only the half where you predicted correctly. After 10 weeks you will have hundreds of people thinking you have super powers… This is called "survivor's bias". Taleb applies the exact same reasoning when a stock broker asks him for a job. Taleb won't ask "How did you manage to do so well in the stock market in the past?", but rather "How many like you were there from the beginning?"! This is a fantastic book, read it.